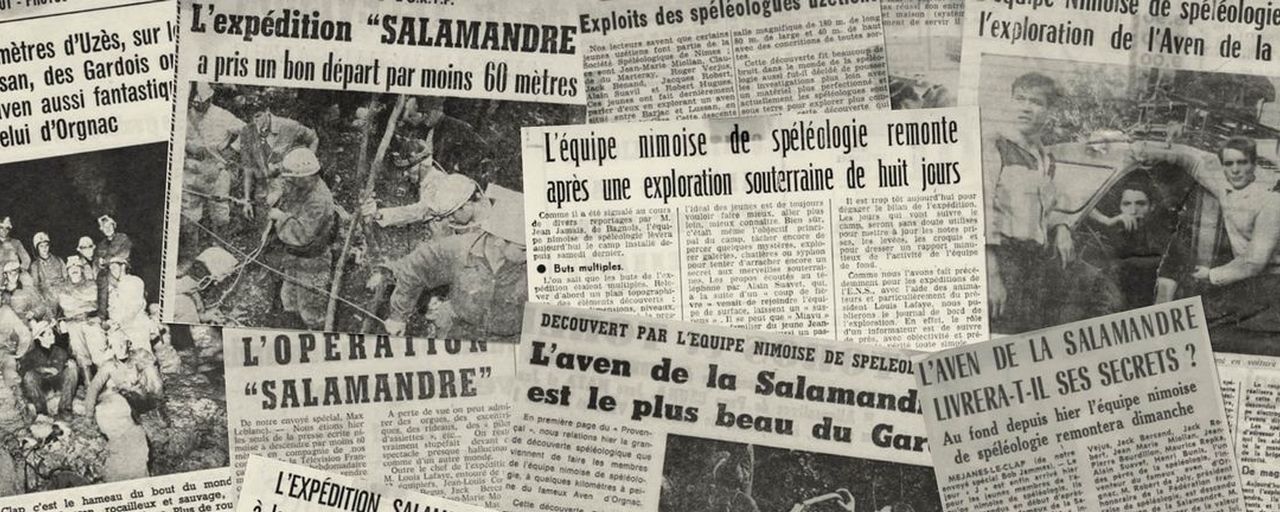 For the press
There is always something happening at the Grotte de la Salamandre… Use this page to download the press kit and press releases related to the Grotte de la Salamandre. Do not hesitate to contact us for more details.
Press release 2019 – Season 6
April
Press release 2018 – Season 6
July
June
Press release 2017 – Season 5
Juin
Mars
Press release 2016 – season 4
October
September
May
April
Contact information
Grotte de la Salamandre – 30430 Mejannes le Clap
The Grotte de la Salamandre is administratively attached to the pretty town of Saint-Privat de Champclos – 30430, located on the other side of wild gorges de la Cèze, although it is only accessible from Méjannes-le-Clap.
Longitude: 4.340065 – Latitude: 44.258171
Open daily from March 15 to Halloween
Tel: + 33 (0) 4 66 600 600 – contact@grottedelasalamandre.com www.grottedelasalamandre.com
Press contact
Bérénice Berthelot – 06 12 43 54 90 – presse@grandesalamandre.com