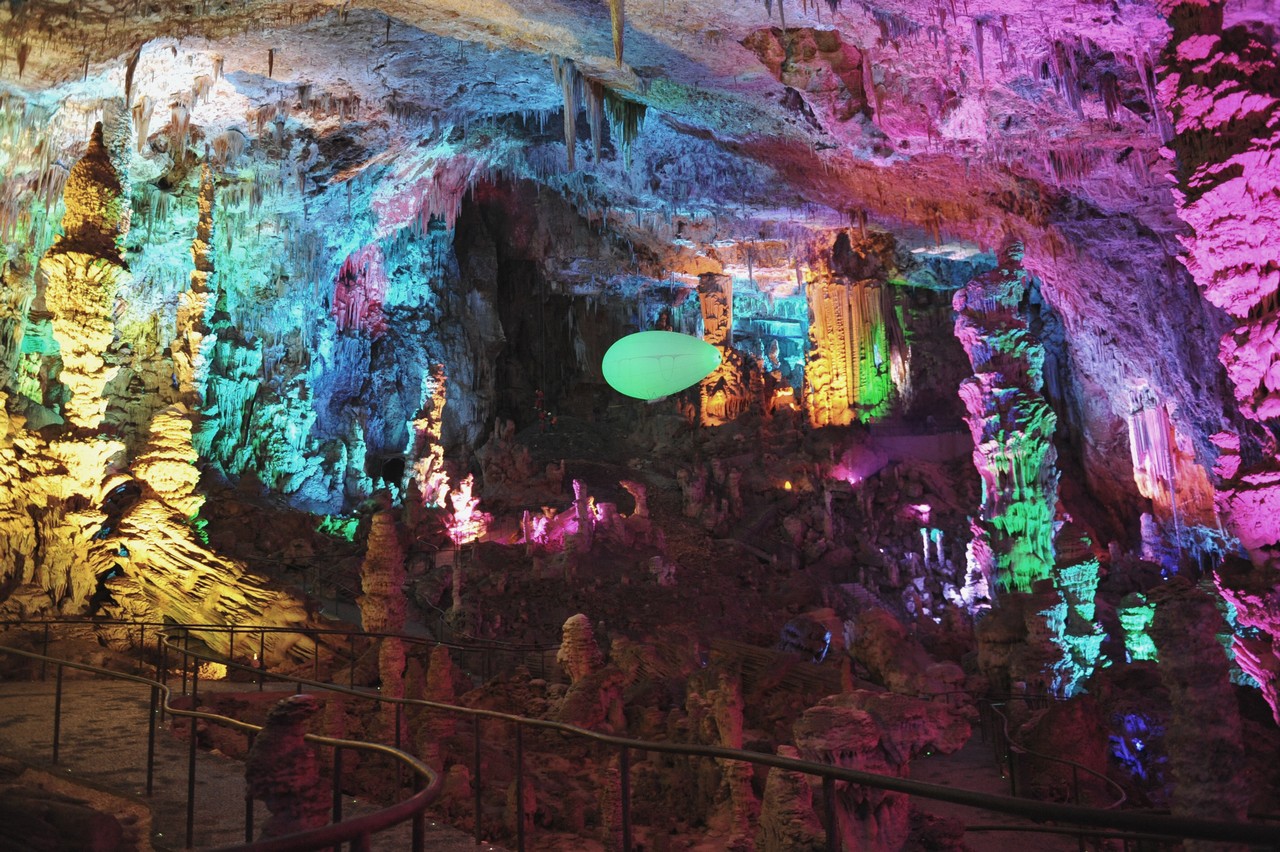 Fly in the Grotte de la Salamandre!
The Grotte de la Salamandre hosted in 2014 the Aeroplume, a lighter than air balloon, driven by human power, for the delight of hundreds of spectators who witnessed, dumbfounded, to the developments of this big volatile in this magical space. In November 2016 and for Easter 2017 and 2018, dozens of you could fly in Aeroplume in the Grotte de la Salamandre! National TV covered the event.
The few who have had the chance to fly in these conditions will tell you: "It's incredible, I feel like a fish in a huge aquarium". Because it is a fact, the balloon "floats" in the air and moves gently, thanks to its two large "fins" driven by the arms of the pilot. No engine, total silence. It floats above stalagmites without effort, but under the supervision of a professional who ensures your safety.
Book now, places are limited!

For who ?
The Aeroplume flight is a unique and unforgettable experience reserved to healthy adults and children weighing 50 to 85kg. Above this weight, the Aeroplume will not take off !
The flight requires no special skills and is secured by a patented professional guide.
Wear light closes and shoes if you are close to the 85kg limit.
Emotion is guaranteed!

Opening
Daily from April 13th to May 6th, 2019
Duration of the course
1/2 hour
(20 minutes flying)
Schedule
11:00am, 11:30am, 12:00am, 12:30am, 2:00pm; 2:30pm, 3:00pm, 3:30pm, 4:00pm, 4:30pm

Rates
Flying people
Single rate
€83
Accompanying people
Accompanying people can walk the path following the pilot (non guided tour)
Adults (15 years and +)
€8
Children (6-14 years)
€5.5
Don't miss this unique experience!
Check our availability and book online with secure payment.
Show up at the selected time with your ticket printed or displayed on your smartphone screen