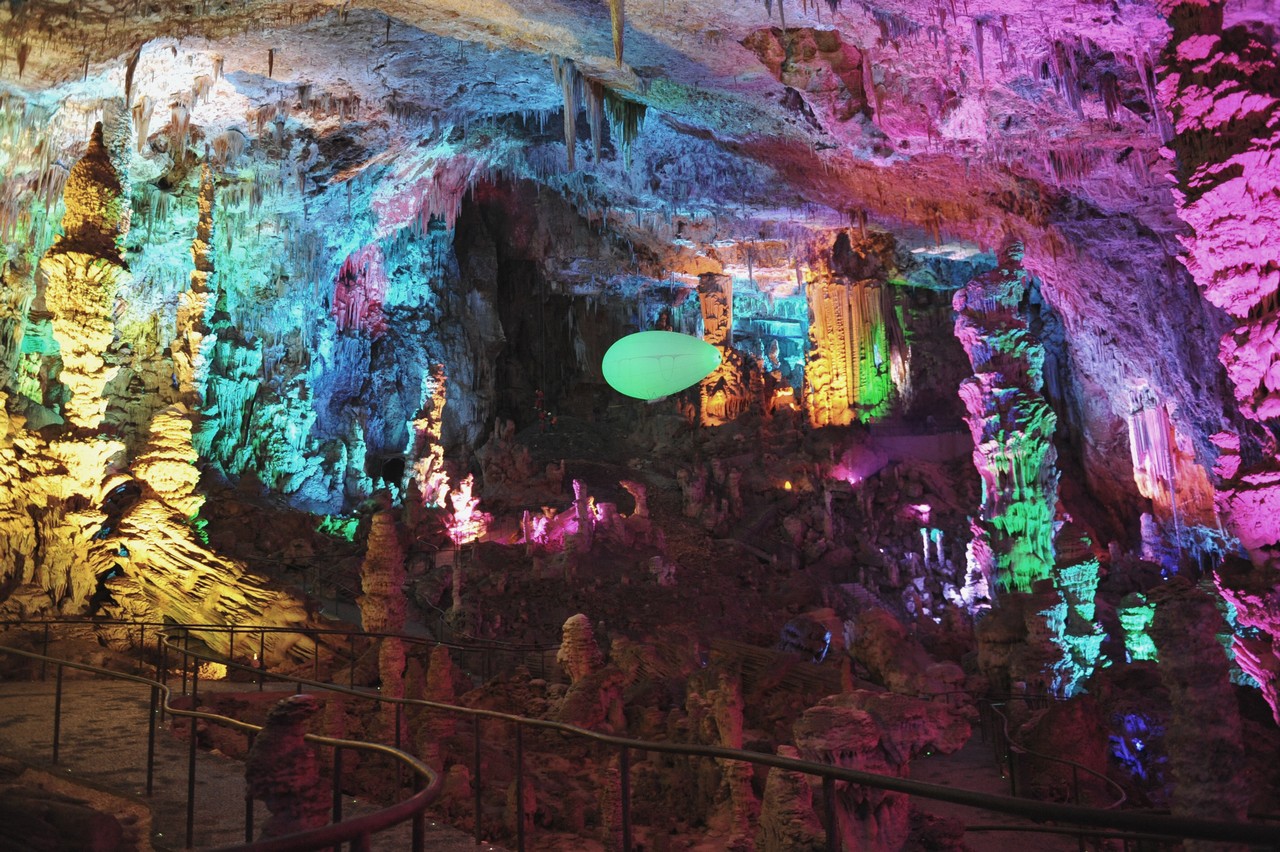 Fly in the Grotte de la Salamandre!
The Grotte de la Salamandre hosted in 2014 the Aeroplume, a lighter than air balloon, driven by human power, for the delight of hundreds of spectators who witnessed, dumbfounded, to the developments of this big volatile in this magical space. In November 2016 and for Easter 2017, dozens of you could fly in Aeroplume in the Grotte de la Salamandre! National TV covered the event.
The few who have had the chance to fly in these conditions will tell you: "It's incredible, I feel like a fish in a huge aquarium". Because it is a fact, the balloon "floats" in the air and moves gently, thanks to its two large "fins" driven by the arms of the pilot. No engine, total silence. It floats above stalagmites without effort, but under the supervision of a professional who ensures your safety.
For Easter 2018, YOU will fly again the Aeroplume in the Grotte de la Salamandre!
Opening reservations: November, 2017